We've been part of the Billings, MT community since 1994.
Shop local, shop small business, and shop educational gifts by visiting our store on Billing's West End.
Small Business, Big Heart, Personalized Customer Care
What makes a business truly local?
For us, it's more than geographic location. It's the personal connection we share when you visit our store. Because if you're dropping by, you're probably our neighbor. That means we enjoy the same things about living in Billings, Billings Heights, Laurel, Lockwood, or even Red Lodge that you do!
Here's what you can expect visiting us:
You'll enter our showroom through the front door. Once inside, ring the bell for service. Like a hotel concierge, one of our customer service team members will then assist you. After placing your order, the team member will retrieve it from the warehouse. While waiting, you can enjoy the science gifts on display. The team member will return and ring you up. All told, you'll be on your way in minutes, with a thank you and a smile!
Place your order online and select local pickup during checkout.
Please note our store is closed on the following days:
Nov 28, 29, Dec 24, 25, Jan 1.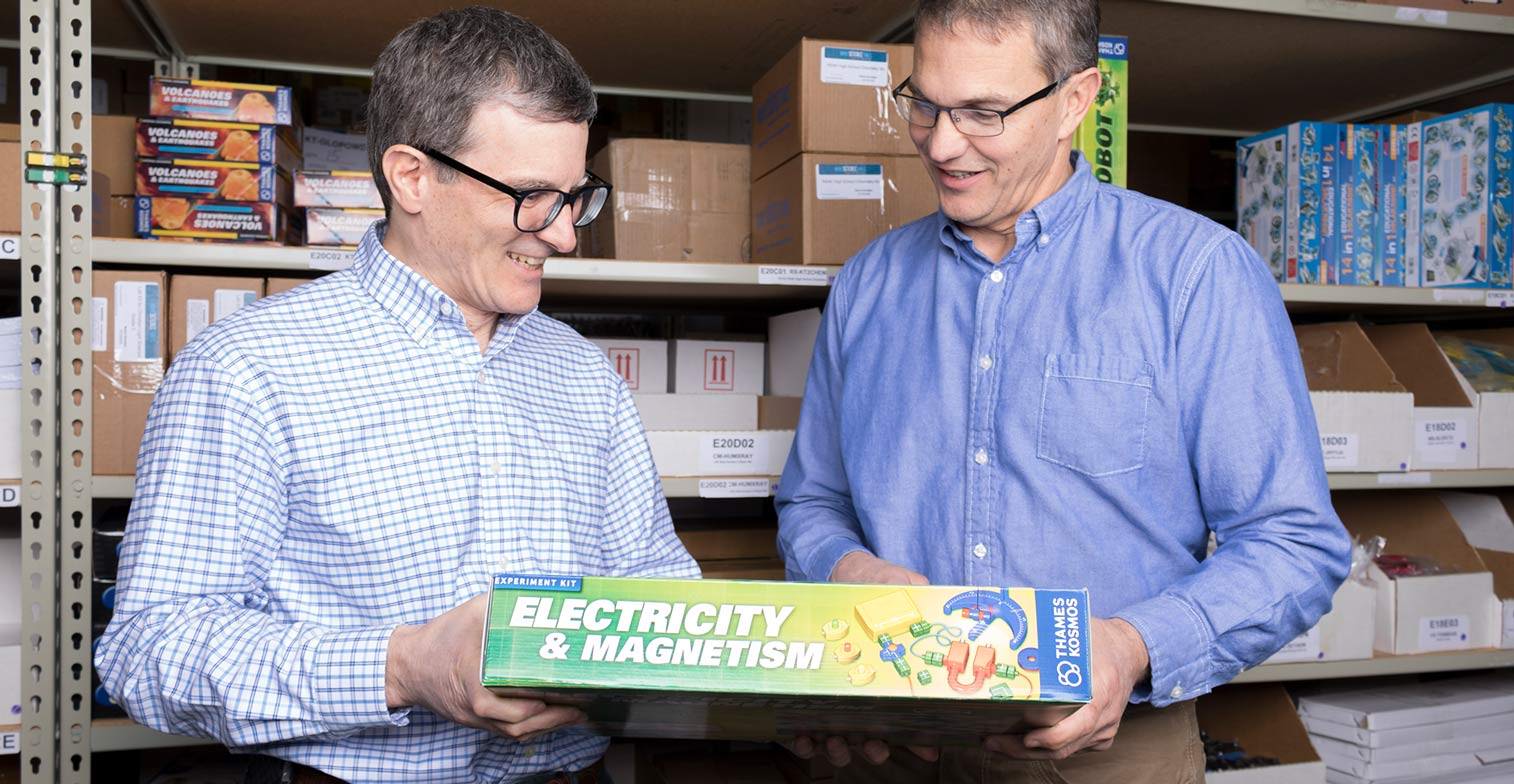 Many of our science and education kits, products, and supplies are made in Montana. In fact, they're made onsite, at our warehouse and store in Billings, MT.
I've purchased these mugs twice from HST as gifts for graduating students. The mugs are well packaged in individual boxes and ready to wrap. The glass is sturdy and the handles are a good size to get your fingers in. I have reviewed a lot of beaker mugs on other websites, but I've found for the quality and price, HST has the best of both.
Petrie M.
We are a homeschooling family of 8 kids. We love your products. We just received a new order and are enjoying them. Planning on ordering more soon and as Christmas gifts.
Rebecca R.
This kit is a perfect intro into rocketry that is safe and fun for younger kids. This is easy to set up and launch. It took us 3 minutes from unboxing to launch, and launch it did. We loved it so much we plan to buy more to give as gifts.
Alain S.