21 Winter Science Experiments
21 Winter Science Experiments for Kids
Winter may drive many of us inside, but the opportunities for learning abound! These 21 fun winter science experiments will help keep your child engaged and learning through the shorter days.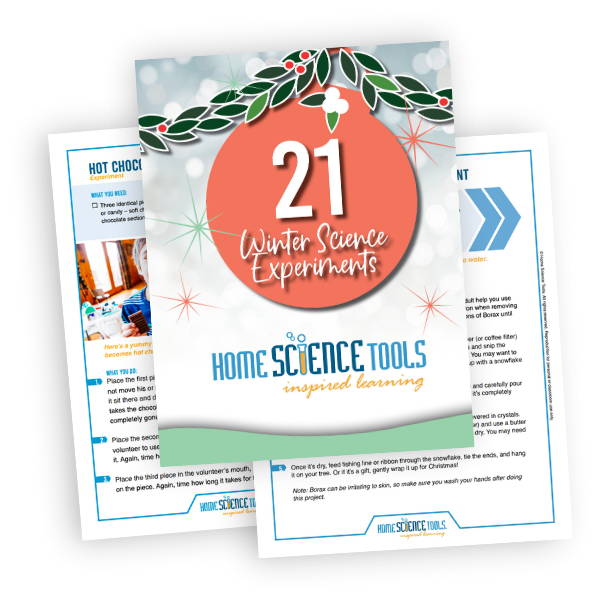 SUBSCRIBE BELOW FOR 21 WINTER SCIENCE EXPERIMENTS
We had you in mind when we created this collection of hands-on learning opportunities for your family—and we've included both indoor and outdoor science experiments!
Ice-cube-sized Igloos—what's the special "glue" that holds them together?
Rock Candy Sticks—what role do "seed" molecules play?
Bath Salts—why do they improve the effectiveness of soap?
Crystal Snowflakes—how do they really form?
Snow Globes—why do the "flakes" sink in water?
Sugar Scrub—how does the sweet stuff clean your skin?
.... and more!
These science experiments will cause you to never look at winter quite the same. These kid-friendly science experiments are a great opportunity for bonding as a family and teaching real science facts.
Subscribe below to grab this free resource ↓
Show us how you do Science! Love using our products?
Use #HSTinaction on Instagram and show us how you do Science!
OUR CUSTOMERS' FAVORITE GIFTS