40 Fall Science Lessons and Projects
40 FALL SCIENCE LESSONS AND PROJECTS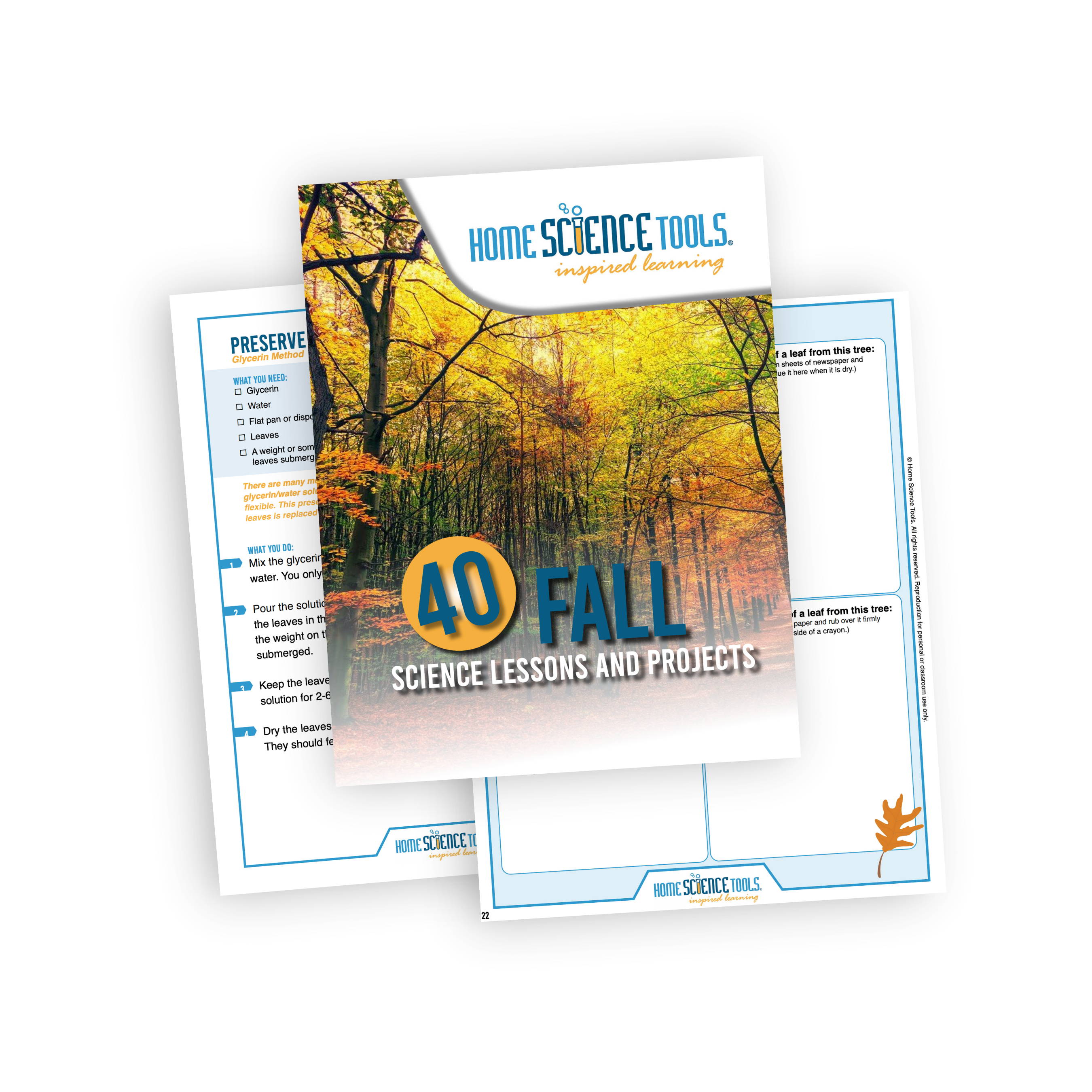 Fall science activities are a great way to kick off the new season—with leaves changing colors, temperatures dropping, and pumpkins all around!
Use this free download to incorporate additional fun and engaging STEM activities into your homeschool or school at home experience this fall!
We value your privacy and will never sell or share your information.
This free download offers 40 fall lessons and projects to help your children child see, feel and touch their way to understanding core scientific concepts.
What's inside this ebook?
What color are leaves?

How to preserve leaves (3 methods!)

What are germs and how do they spread?

Activities for a nature walk

Build a DNA model

Thanksgiving Dinner Science

… and many more!
An owl pellet dissection lab is a memorable (and fun!) way to learn about the eating habits of birds of prey— birds such as owls that eat rodents and small birds.
Most of these hands-on science projects use household items, as well as some of the common items you find in the fall—apples, leaves, pumpkins, a turkey.
With a list of supplies needed and complete directions included for each, these 40 fall science activities will make a great addition to your homeschool days—and can even include the entire family!