REFERENCE: Back to (Home) School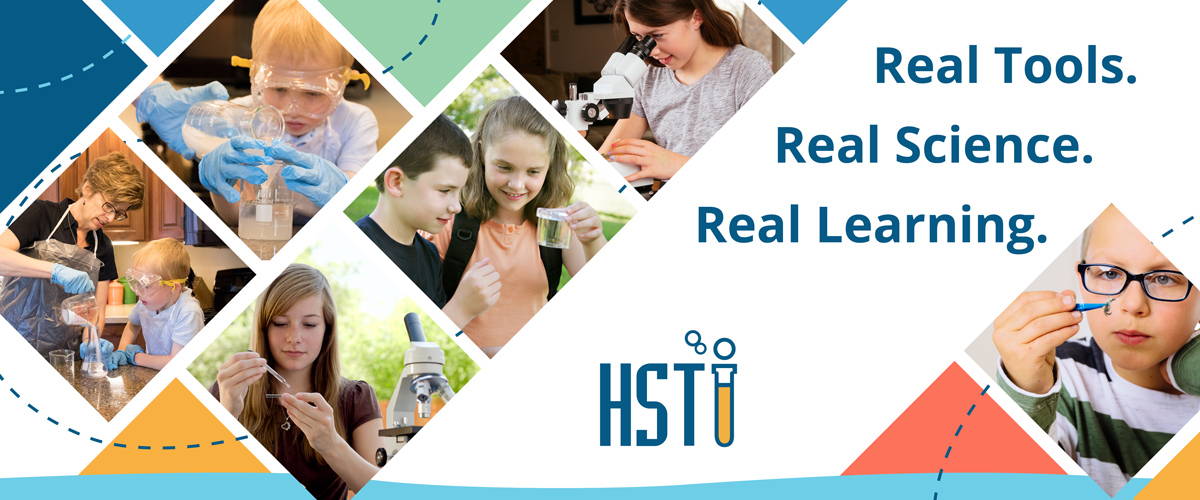 Planning and preparing for back-to-school can be a major undertaking for homeschool families. Home Science Tools exists to provide affordable and enjoyable, hands-on experiences to help homeschool moms and dads better plan and prepare for the back-to-school season—providing real tools to teach real science, so children will experience real learning.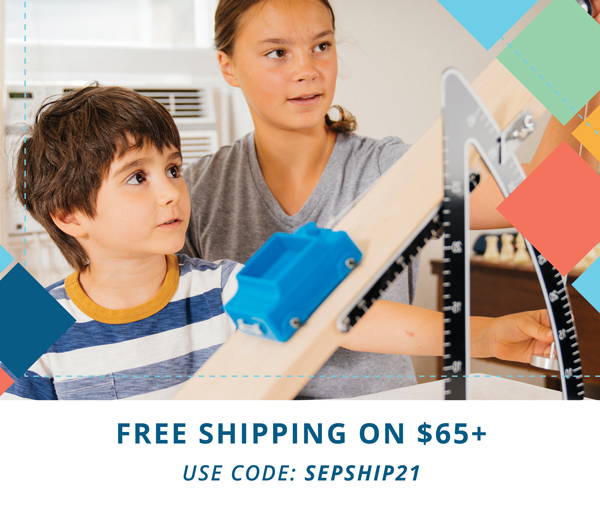 Save on shipping through October 4 on orders $65+ with code SEPSHIP21.
---

---
Shop for Homeschool Science Supplies
---
NEW Back-to-Homeschool Products & Kits
Science Unlocked by Home Science Tools
Designed for K-12 homeschoolers, Science Unlocked is a leading, all-in-one curriculum program created to teach science at home.
WONDER | Grades K-2 | 6 hours of instruction & activities per kit.
ACCELERATE| Grades 3-7 | 9 hours of instruction & activities per kit.
LAUNCH| Grades 8-12 | 15 hours of instruction & activities per kit.
---
*Offer Details: 15% discount does not apply to shipping, sale items, or tax. To apply this offer, add one or more qualifying product(s) totaling $50 or more to your cart. During checkout, enter GET1521B into the coupon box and click apply. Only one offer code can be used per order. Offer not redeemable for cash or credit. Offer expires on 9/20/21.

The following products are excluded from this promotion: Gift Certificates; Science Unlocked kits, Curriculum (textbooks, manuals, test, and answer keys); BE-MICWIZ1, BE-OTSCOPE, BS-1210, BS-2611TP, BS-SKX123, CB-HUANATK, CE-BEAK150, CE-BEAK3L, CE-BEAKPAK, CE-CRULF50, CE-CYPP100, CE-FLAS025, CE-FLAS050, CE-FLAS2L, CE-FLAS4L, CE-FLAS500, CE-FLASPAK, CE-MODCLAS, CE-PRIMLAB, CE-SPLT500, CE-STAND1, CH-PEPSIN, CH-VACGREA, CM-SKELSML, DE-TRAYSHK, EL-BULBBLU, EL-JWPFSET, EL-LABCENT, EL-MPF102T, EL-POT100L, ES-LKGEN01, GS-CHOCLTE, GS-SPANMOS, KT-CCSTART, KT-CRLLSCE, KT-DISOXY, KT-DUINOJR, KT-FOREPRO, KT-FUELCCK, KT-GEYTUBE, KT-ISARAIN, KT-ISDIFFC, KT-ISDIGES, KT-ISFHAIR, KT-ISKIDNY, KT-ISKITCH, KT-ISNATCU, KT-ISSOILA, KT-ISTOOTH, KT-ISWATER, KT-KNGEARS, KT-MBSTART, KT-MICCHEM, KT-MICLASS, KT-MRCCURI, KT-MRCDISC, KT-MRE5200, KT-MRZ1600, KT-SCLIGHT, KT-SNAP300, KT-SNAP750, KT-SOLOVEN, KT-SOLSTAT, KT-STO105, LD-BACGRAM, LD-PROSURV, MC-PULLY1, MC-PULLY6, MC-ROCKET, MC-TAPE, ME-CALPDIG, ME-NLCURR, ME-NLRBATT, ME-NLVOLT, ME-NLWIFI, MG-ALINKIT, MG-CRATTR1, MG-CRATTR3, MG-MARBL20, MI-420HDC5, MI-420PH10, MI-446TB10, MI-447TB10, MI-DIGICAM, MI-SP131C, MI-SP167, MI-SP168, MI-SP169, MS-ANGUIL, MS-ARTEMIA, MS-DINOFL, MS-FORAMIN, MS-RADIOL, RM-GOLDKIT, RM-LIMESLB, RM-TUMVIBE, SB-ELMAGST, SB-RASPPI.