School and Business Services
Since 1994, we've been an exclusive provider of high-quality, hands-on science products, supplies, and kits.
School and Business Services
Since 1994, we've been an exclusive provider of high-quality, hands-on science products, supplies, and kits.
We partner with leading educational institutes, nonprofits, and business organizations to remove barriers to learning. We can do this only because we view science as an essential, meaningful part of life.
FAST QUOTES
Get a custom quote or bid—fast. Email us your requirements and we'll respond in one business day.
CUSTOM KITS
Design your kits according to age, grade, and unit. Request special inserts, packaging, and bulk items.
2800+ PRODUCTS
Our store is always growing. We add tested and vetted science products often.
EASY CREDIT
Open a credit account for your school, college, or nonprofit with a single purchase order.
ADVANCED SHIPPING OPTIONS
Ship your order via UPS or USPS. Ship to multiple addresses within a single order.
RESPONSIVE SUPPORT
Our customer support team work onsite. They're seasoned and accessible during business hours.
Streamline Your Ordering Process with HST
I teach at a public school, but the equipment at Home Science Tools is easy to shop for, good quality, and the process of ordering is very straightforward and simple. I have ordered several things and put them to use in the classroom. The supplies are holding up well and they always ship quickly if I find I need to replace something.
Tanya A
Excellent selection of chemicals in small quantities, for those who don't want to by a pound or kilogram of some seldom used chemical. Less expensive than Online Science Mall with much lower shipping cost.
David K
The bio kit came on time and had everything that was supposed to be provided. The kit is absolutely easy to use, even for those who have not taken a college level biology course yet. I have already completed two at-home labs and received full credit for it!
Aijah S.,
Mesa Community College
For home or a co-op - HST had what you need at affordable prices.
Melody
Price and quality of whatever I have bought over the years from HST is always 5 star. And great customer service too!
Miriam L.
When asked to identify the best part of working with HST to build their custom kits, one Charter School said:
"…it was nice to work with a person that had knowledge of what was available. HST saved me a ton of time, and certainly helped us to throw together a lab program quickly this year. The price was helpful - there are a lot of CLASSROOM kits that are prebuilt (way easier to just order those) but for US, we don't have a classroom of 30 kids - so soooo much was wasted and they are PRICEY. So being able to build it to the size we need and save cost on that was huge. "
– Megan, S.C.S.
Sign up for our monthly Educators Newsletter and be included in special promotions, new product roll-outs and more ways in which to inspire learning!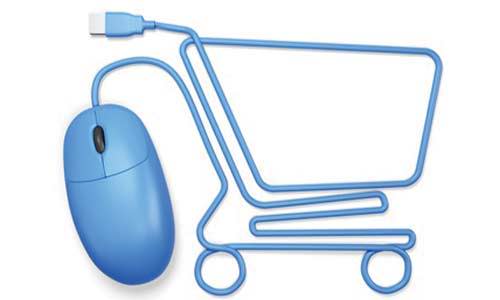 Ordering for a school district, nonprofit organization, or business can be daunting. We can help streamline the ordering process, comply with your procurement process, and deliver the greatest value for your budget. We offer special bulk pricing for most of our products; the more you buy, the more you save. Creating an account allows you to use the quick checkout page, view your order status, and revisit your order history.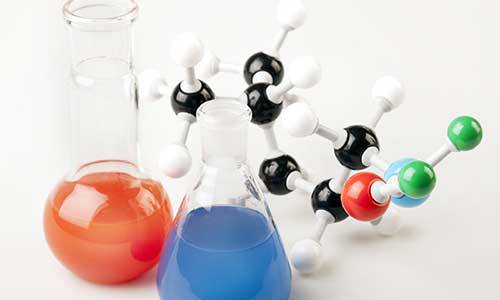 We understand that your needs are unique. That's why our custom kit form allows you to 1) choose products from our store (and request non-store products), 2) upload special requirements (e.g., materials list), 3) include your own inserts and sub-packaging, and 4) select the best shipping and payment methods.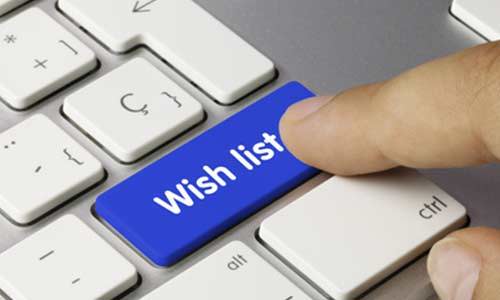 Wishlists can be compiled from any HST product page. You can share a Wishlist with anyone—purchasing agents, administrators, teachers, parents, etc. To avoid confusion, you can give each Wishlist a unique name (i.e., Chem 101 lab) based on specific criterion. Your Wishlists will never expire, but you can always edit or remove them.
Strategic Account Management
When you partner with HST, you'll have an opportunity to work with a dedicated account manager. The account manager is your onsite advocate, consultant, and problem solver. He or she will always be accessible during business hours, by phone or email. Your account manager works to ensure that all interactions and transactions with HST provide you with maximum benefits, including resolving pain points and/or providing solutions to help you achieve your goal(s)!
Purchase Orders
Thousands of schools and organizations submit purchase orders with HST each year for science products, supplies, and kits. Find out more about sales tax exemptions, applying for credit, or requesting a quote.
Choose from the following methods to submit your purchase order:

Fax: 888-860-2344

Email: [email protected]

Mail: 665 Carbon St, Billings, MT, 59102
Shipping
We provide multiple options for shipping your order, including Economy, Next Day, and International. Choose from UPS or the USPS.
Rewards Program
Our rewards program, My Science Perks, lets you earn store credit with every order. Your credit can be redeemed as soon as your next order. Learn all about the Perks available to you!