26 Halloween Science Experiments
26 Halloween Science Experiments!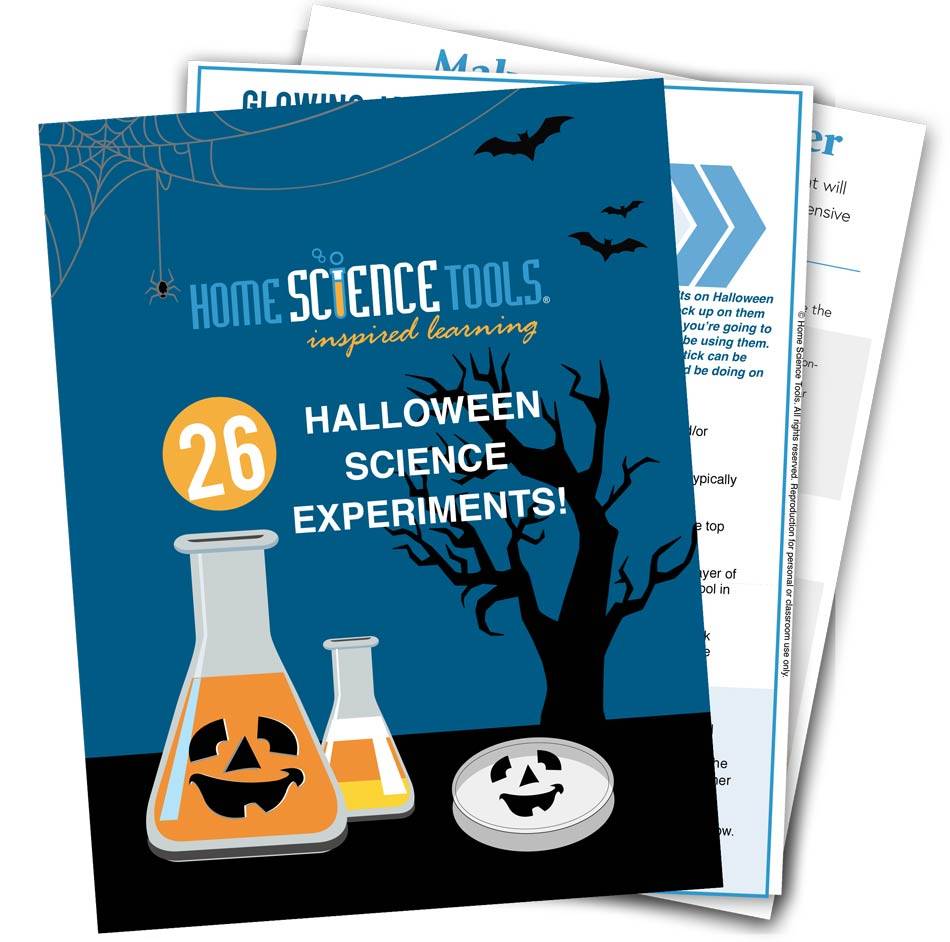 Are you planning a Halloween party? Or simply looking for some fun Halloween activities to enjoy with your children? We have you covered!
Halloween is the perfect time to incorporate fun, engaging STEM activities into your homeschool or school at home experience!
We've collected 26 of our most popular Halloween experiments and packaged them in one place, just for you…
We value your privacy and will never sell or share your information.
This free download offers 26 Halloween science experiments helping your child(ren) see, feel and touch their way to understanding core scientific concepts.
What's inside this ebook?
Slime—five varieties + slime bubbles

Blood Typing

Gummy Frankenworms

Glowing Jack O' Lantern

Make Your Own Skeleton

Disappearing Cup

Candy Sugar Test

Foamy Flask/Elephant Toothpaste
… and 13 more!
Learn how to test Halloween candy for glucose (a type of simple sugar) and find out which one has the most!
Halloween was made for science—grab your download now!