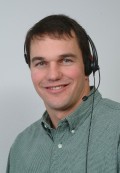 We're here to help! Our friendly customer service team has years of experience and is glad to answer your questions or take care of any problems you may have on our website, with an order, or anything else. Our office hours are 7 am to 6 pm Mountain time, Monday through Friday.
Telephone:

Fax:

(800) 860-6272
(406) 256-0990
(888) 860-2344
(406) 256-0991

Physical Address:

E-mail:

665 Carbon Street
Billings, MT 59102

[email protected]
Didn't find what you were looking for or found something we should change?
Let us know with this quick feedback form.